On October 12, 2018, Mr. Christopher Lim, Consul General of the Australian Consulate General in Chengdu, China, accompanied by the business consul, Mr. Tim White, and the Australian Trade and Investment Commission visited Olymvax. Also Mr. Li Wei, deputy director of the Chengdu High-tech Zone Management Committee, and the representatives from the High-tech Zone International Cooperation and Investment Bureau and the High-tech Zone Bio-industry Bureau were invited to Olymvax. The tripartite leaders conducted avery pleasant and efficient discussion.

Mr. Fan Shaowen, Chairman of Olymvax, expressed his sincere welcome to the distinguished guests and introduced the company's internationalization strategy and the implementation progress of this strategy to the Consul General and the leaders of the High-tech Zone. The Consul General paid special attention to the co-develop project of Group A Streptococcus vaccine, which was between Olymvax and Australian Griffith University. Mr. Lim commented that the cooperation between Olymvax and Griffith is a very good model for the Sino-Australian cooperation; it is worthy of encouragement that the Australian R&D institution landing in China; and Australian Consulate in Chengdu is very willing to provide the necessary assistance for Olymvax.
Director Li of the Management Committee also put forward valuable suggestions. Director Li said: Olymvax and Australian University Cooperative R&D is a new international cooperation model. The multinational school-enterprise joint innovation model is benefit for the institutes to use the enterprise as platform to make the scientific achievements. With such help from enterprises, more foreign institutes will have better opportunities to come to China. Olymvax and Griffith University exchange experts for scientific study, such model of joint research and development is more representative and popular, making the technology reproduction extremely efficient, which is appreciated by the governments of both parties'. Director Li Wei also stated that he would give full support to the work of the Australian Consulate.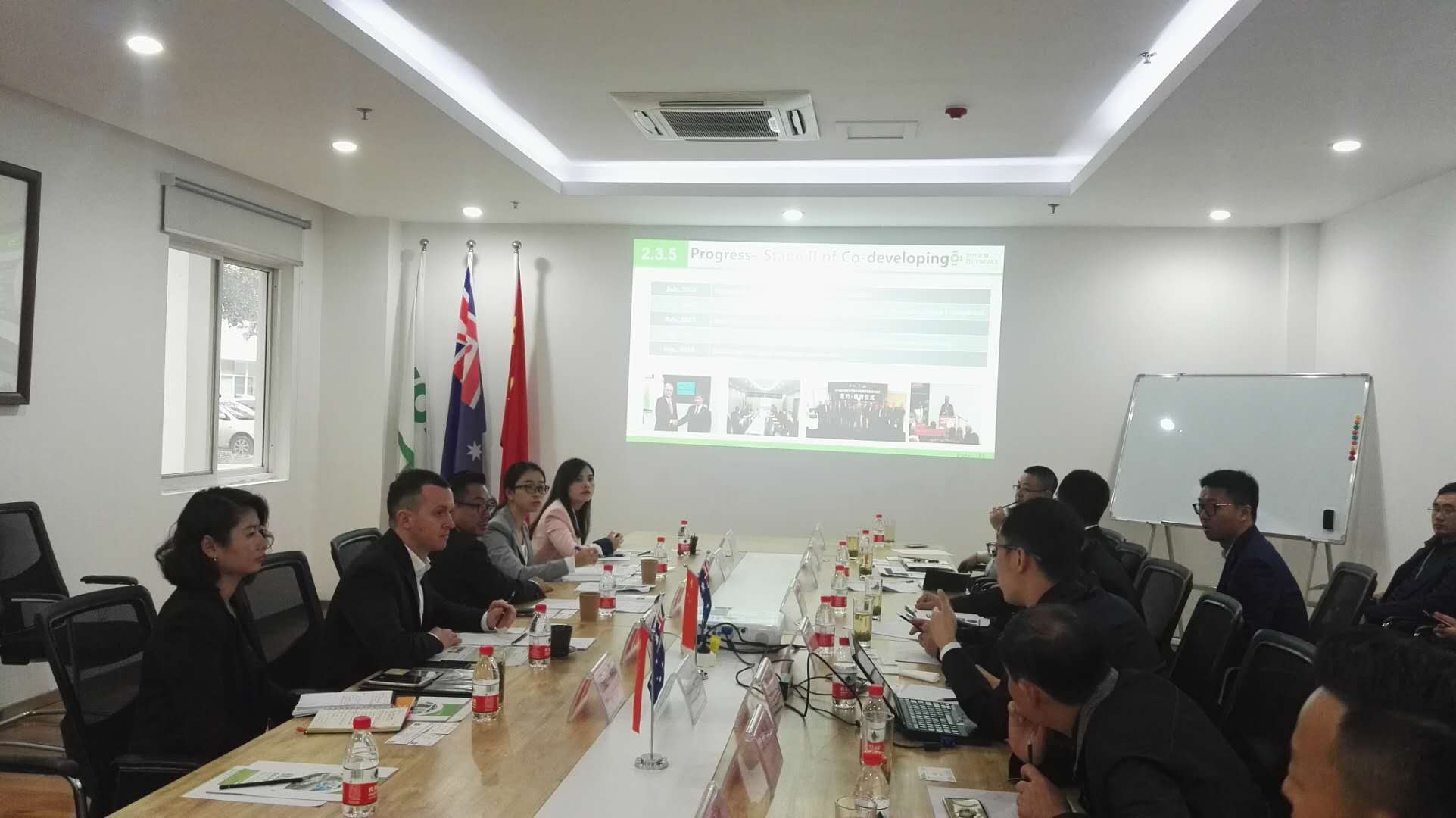 Finally, Chairman Mr. Fan accompanied the Consul General to visit the R&D Platform. The Consul General appreciated that the platform not only meets Olymvax's own R&D needs, but also provides services to other biomedical institutions, especially for Australian institutions that expect to come to China. Olymvax's R&D platform is undoubtedly a good boost, which will greatly accelerate the landing and commercialization of international projects in China.